90% OFF OUR AMN WARMUP COURSE BUNDLE
Get Lifetime Access to The AMN Warmup &
The AMN Advanced Warmup for Just One Payment of $4.99
All course fees are in US Dollars
Turbo-Charge Your Workouts In Just 10-15min a Day By Preparing Both The Body AND The Brain For Movement
The AMN Warmup is designed to get the body and brain ready for exercise in a way that mobilizes the fascia, stimulates the brain and fires up the neural pathways for optimal performance
Class Consists of 25 Videos and Downloadable Worksheet.
Approx 1.5 hrs of study plus daily practice of
15-20min per day for 2-4 weeks for proficiency
Hey guys.
Thank you for letting me be part of this group!
I've been doing the AMN Warm and general strength for 6 weeks now as part of my own training plan.
It has made a huge difference to my lifting ability, which is a big deal in the world of strong woman.
We tend to carry a few niggles and are not known for our fitness, but this has changed my life.
Normally I compete around 81kg bodyweight and maintain at 79kg to keep strong and robust against the huge loads we have to pull/push/carry/hold.
Well, today I weighed in at 75kg and pulled a PB deadlift of 190kg, overhead pressed a PB of 80kg and did a 5 rep max on 130kg squats.
(I haven't lifted heavy since my last comp in Feb)
I can do 25 ring pull ups – before I started I could do 3 – can hold a handstand for over a minute
But
Even more importantly, I have no pain and pretty much full ROM which is by far the most exciting thing for me.
Just wanted to share how much difference the brain training has made and I can't wait to see what titles it will bring next year.
BTW – had a full knee reconstruction almost 6 years ago so squatting is a big battle but now it feels easy and I have no delays in the muscles firing.
Happy Warmup Students Around The Globe
Suitable For Everyone
Whether you're a Health and Wellness Professional, A Competitive Athlete or a Fitness Enthusiast, the AMN Warm up will help you perform at your best.
Worldwide Education Provider
AMN Academy is trusted in over 52 countries for its elite education courses in the health/fitness/wellbeing industry
Just a Few Of Our Satisfied Students
Normally to purchase the AMN Warmup Bundle it's $49.
You can enroll for just
$4.99
Education Designed For And Used By Experts In Health and Wellness
Made Accessible To Absolutely Anyone
David Fleming, BSc HHP
Director of Education
David started in the Health and Wellness Industry nearly 20 years ago as a Personal Trainer. Over the years he developed a fascination with corrective modalities that led him to study Functional Biomechanics and Functional Neurology and more recently Biophysics. 
David is currently pursuing a PhD in Integrative Medicine as well as certifications in Functional Medicine.
Dillon Walker, PhD
Senior Lecturer
Following completion of his PhD, Dillon began a postdoctoral fellowship in the Animal Science Department at the University of Florida, where his research focus was in skeletal muscle satellite cell biology and their involvement in muscle growth. 
After completing two years at UF, Dillon held a postdoctoral fellow position for three years at the University of Texas Medical Branch in Galveston, researching the impact of nutrition and exercise on human muscle growth. 
From 2012 to 2017, Dillon served as a Research Assistant Professor in the Center for Translational Research in Aging & Longevity at Texas A&M University, where his focus was amino acid metabolism in older adults with chronic disease.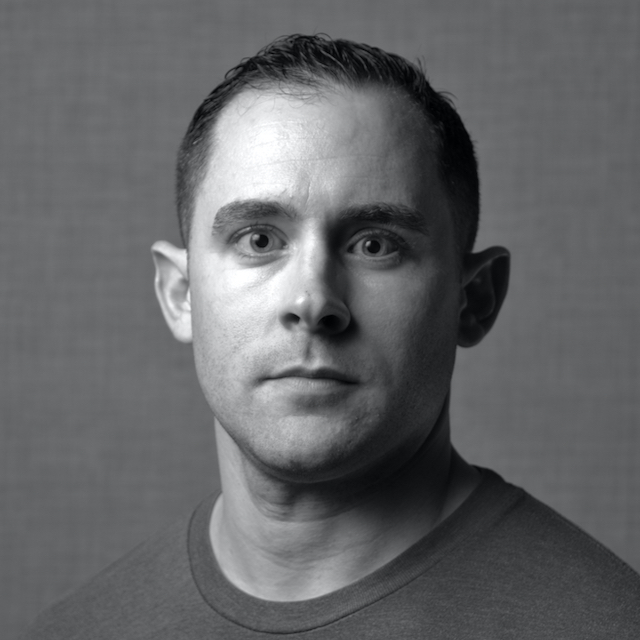 Dr John Campione, DC, CSCS, CFSC, CAFS
AMN Mentor
Dr. John Campione is an instructor in the Clinical Sciences Department, teaching courses in Functional Rehabilitation, Ambulatory Trauma and Palpation Skills at the National University of Health Sciences in Illinois.
He is a Board Certified Chiropractic Physician. He is a graduate of the National University of Health Sciences receiving his Doctor of Chiropractic degree in 2010. John received a Bachelor of Science degree in Exercise Physiology from the West Virginia University School of Medicine.
He is also a Board Certified Physiotherapist in Illinois and has done, and has post graduate certifications in acupuncture, strength and conditioning with the National Strength and Conditioning Association, corrective exercise with the National Academy of Sports Medicine, Functional Movement Systems, Neurokinetic Therapy, Active Release Technique, and kettlebell training with the World Kettlebell Club.
The Academy of Applied Movement Neurology (AMN Academy) has been recognised as a Centre of Excellence by The Complementary Medical Association (The CMA). This means that we are proud to say that we hold full Training College Membership of The Complementary Medical Association. This Membership is highly prestigious, and it demonstrates our commitment to the very highest standards of excellence in training courses – and our dedication to supporting you, as our Student.