5 Day Live
Virtual Posture Workshop
Register Today
FOR FREE
Spaces Strictly Limited
Would you like to know how to

improve a client's posture

in

under 10 minutes

, by using

Neurological Reflexes

and

Brain-based drills?

 
The Next 'Posture Workshop' Starts
Join The Workshop Now For FREE,
For a Limited Time (Usually $97)
Registration ends September 19th at midnight (GMT)
I am a Doctor of Physical Therapy who was looking for something to make my patients better faster and have it stick! Often people have the same issues over and over again. I was Missing something. I found AMN. It was the best move in my career to study this technique. Now it's no JOKE! It is intense education and a great platform in which it is presented. Having gone through intensive education, I have to say it is equally as educational as my DPT was. At various levels through this education , I have even found it was more intense and educational than learning the basic human neurology that was given in PT school. Being a certified AMN practitioner has lifted my skills to a heightened level that puts me above all other PTs in my area. It has given me a thirst for more, to understand better how we function. I have the knowledge to make patients better faster and they come back to me NOT for the same issues but because I healed them!
I have been working in the fitness industry for 25 years , and have more recently been specialising in back care , I stumbled upon my first amn course by complete accident , as it popped up on my face book page , I took my first workshop in London last year , and was absolutely blown away I went on to study levels 1 , 2, and currently studying level 3 , I am now engaging in the most exciting learning period of my entire life , the ability to be able to clear pain , in individuals where all else may have failed , and to be able really help people on so many levels , from sleep issues to poor gut health is life changing ! Excited is an understatement 🤗
If you're a career Personal Trainer or Therapist and you've been in the game for a while, I'm sure that at some point in your career you've told a client that you need to do a quick postural assessment as part of your client intake or movement screen process.
You probably noticed that as soon as they think they're being assessed, they go rigid as a surfboard, sucking in their belly and tucking in their butt in an attempt to show you what they think you want to see
But 5 minutes later, once they've finished the assessment and forgotten all about it, they revert straight back to their version of 'normal'.
That's because Posture is
REFLEXIVE

and

DYNAMIC.

 
That means it occurs below our conscious awareness and is constantly changing to fit the circumstances our body finds itself in.
It HAS to be!
We can't spend every minute of every day consciously thinking about standing or sitting up straight.
It has to be something our brain handles without thought.
Exercise and manual therapy alone can take months, if not years to positively affect posture (if it has any success at all) 
To really make postural change we need to
Understand the energetic and reflexive aspects of our physiology
Understand how to assess them,
Know how to provide the correct stimulus to positively influence these systems.
Hi, I'm David Fleming
Co-founder and Director of Education at the Academy of Applied Movement Neurology, and for the last 8 years we've been empowering thousands of Trainers and Therapists in over 60 countries to help their clients and patients get free of pain, move better and live a better quality of life.
I'd like to introduce to you the AMN Virtual Posture Workshop
In the AMN Virtual Posture Workshop You Will Learn…
Exactly how to assess each client so that you can
quickly gather accurate, personalized information
How to take out all of the guesswork that comes with the more basic, interpretive assessments that clients can so easily fake.
How to, within minutes, provide the input your clients need to stabilize segments of instability, making you look like an absolute wizard in the process.
Want To Take A Sneak Peek Inside?
Over this 5 Day Live Workshop, we'll be hosting live 60min coaching calls every day where we teach you the exact techniques thousands of Applied Movement Neurology Practitioners all around the world are using to help their clients and patients move better and feel better. 
By the end of the workshop you'll be equipped with the assessments and drills you need to improve posture, in 10 minutes or less using Brain-based techniques.
Plus Surprise Give Aways Throughout The Workshop Including Some $100 Nike®, LuLu Lemon® and Amazon® gift vouchers!
We've deliberately designed this workshop to be almost entirely practical, so there's no heavy anatomy and physiology to wade through
Meaning you can just get straight into using the assessments and drills
This workshop is for anyone working with clients in a corrective capacity or for anyone who's interested in starting to add corrective elements to what they can offer.
This workshop is for anyone working with clients in a corrective capacity or for anyone who's interested in starting to add corrective elements to what they can offer.
Frequently Asked Questions
I've studied with AMN before. Is this workshop something I've already covered?
The information covered in this workshop is also covered in the AMN Level 1 Practitioner Certification. If you have studied the advanced tier with us, you alread have access to the information we're going to be covering. If you haven't studied the advanced tier education, then this information will be new to you. 
Can I get a certificate once I finish the workshop?
While the workshop doesn't qualify as one of our Professional Diplomas or Certifications, we will provide you with a Certificate of Completion once you've attended. We will explain how to access your Certificate inside the Social Learning Platform once the workshop begins.
Can I use this workshop for CPD, CEC's etc?
You will need to check with your governing body. It varies greatly between different professions and in different countries so unfortunately we can't advise you on specifics. We will provide you with a Certificate of Attendence that will indicate the Workshop required 4 hours of study. This should be sufficient for most governing bodies that allow self-led continued education. 
Is there a way to keep access once the Workshop has finished?
Yes. There is an option to upgrade to lifetime access on the registration page. Just select the checkbox on that page if you would like to upgrade to lifetime access.
I'm super busy, I'm not sure I can commit to attending the workshop
We can relate! We've designed this workshop to be accessible on your schedule. For the duration of the Workshop you'll be able to watch the replays whenever it suits you
Do I need to be a Professional to attend?
Ideally yes. While there are no prerequisites to attending, we do assume a basic understanding of Anatomy and Physiology when teaching the lessons. 
I'm interested in attending to improve my own posture. Is this appropriate for personal use?
The assessment and calibration techniques taught need to be applied on you by another person. To benefit from this yourself, you would likely need to participate in the workshop with a friend or colleague so that you can practice on each other. This is primarily designed for trainers and therapists to perform the techniques on their patients and clients. 
The exercise element of the Workshop can be performed by anyone. 
Have another question? Please email a member of our team at info@amnacademy.com
David Fleming, BSc HHP
Director of Education
David started in the Health and Wellness Industry nearly 20 years ago as a Personal Trainer. Over the years he developed a fascination with corrective modalities that led him to study Functional Biomechanics and Functional Neurology and more recently Biophysics. 
David is currently pursuing a PhD in Integrative Medicine as well as certifications in Functional Medicine.
Dillon Walker, PhD
Senior Lecturer
Following completion of his PhD, Dillon began a postdoctoral fellowship in the Animal Science Department at the University of Florida, where his research focus was in skeletal muscle satellite cell biology and their involvement in muscle growth. 
After completing two years at UF, Dillon held a postdoctoral fellow position for three years at the University of Texas Medical Branch in Galveston, researching the impact of nutrition and exercise on human muscle growth.
From 2012 to 2017, Dillon served as a Research Assistant Professor in the Center for Translational Research in Aging & Longevity at Texas A&M University, where his focus was amino acid metabolism in older adults with chronic disease.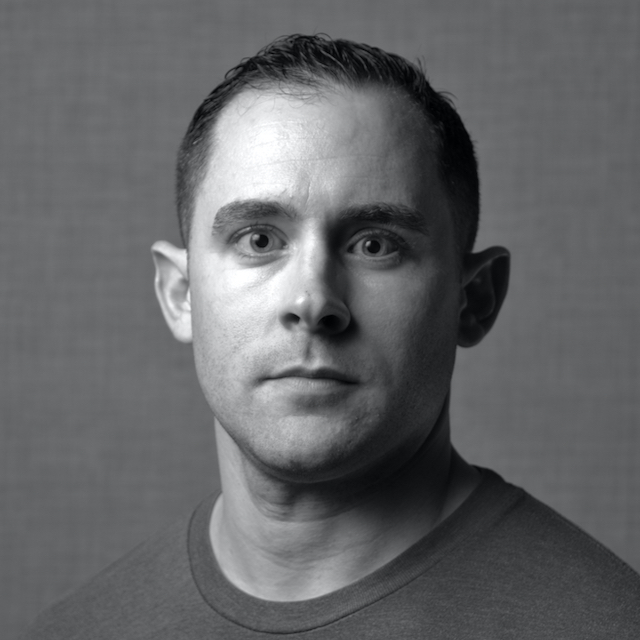 Dr John Campione, DC, CSCS, CFSC, CAFS
Senior Lecturer
Dr. John Campione is an instructor in the Clinical Sciences Department, teaching courses in Functional Rehabilitation, Ambulatory Trauma and Palpation Skills at the National University of Health Sciences in Illinois.
He is a Board Certified Chiropractic Physician. He is a graduate of the National University of Health Sciences receiving his Doctor of Chiropractic degree in 2010. John received a Bachelor of Science degree in Exercise Physiology from the West Virginia University School of Medicine.
He is also a Board Certified Physiotherapist in Illinois and has done, and has post graduate certifications in acupuncture, strength and conditioning with the National Strength and Conditioning Association, corrective exercise with the National Academy of Sports Medicine, Functional Movement Systems, Neurokinetic Therapy, Active Release Technique, and kettlebell training with the World Kettlebell Club.
Hannah Moodie
AMN Mentor
Hannah is a London-based AMN Practitioner and Personal Trainer. She joined the industry after frustrations with her own health and pain complaints, studying biomechanics and corrective exercise before discovering functional neurology.
Despite being fairly new to the industry she has excelled in this field, becoming an exam writer for PTA Global's Personal Training qualification as well as a high level AMN Practitioner. She has a passion for helping people to regain optimal health and pain-free movement, particularly on the back of her own successes in these areas.
Hannah now regularly works with clients with chronic pain, inflammation and disease, as well as treating and mentoring fellow students. She is also a professional singer who performs regularly in and around London.
Just a Few Of Our Satisfied Students
Copyright © 2021. AMN Academy Limited. All Rights Reserved.
This site is not a part of the Google/Facebook website or Google/Facebook Inc. Additionally, this site NOT endorsed by or affiliated with Google/Facebook in any way. GOOGLE/FACEBOOK is a trademark of GOOGLE/FACEBOOK, Inc.