Beginning with the Essentials
Neuroscience is a pretty heavy subject. Full of complex anatomy and physiology that can quickly become overwhelming.
That's why we begin our education on familiar ground, with movement.
Learning exactly how movement affects the brain and how the brain controls movement allows you to start using AMN movement protocols as a therapeutic tool to improve range of motion, increase athletic performance and reduce pain.
From The Desk Of David Fleming
London, U.K
Have you ever heard the term brain-body or mind-body connection?
I'm guessing that if you're a Career Fitness Professional that you probably have
That's because you're the type of fitness professional that is interested in a deeper understanding of how the body works and in optimizing both your own health and the health of your clients.
You're dedicated to providing a personalized approach to every client that comes to see you, and you know that the key to teaching people to love 'exercise' is through empowering them to feel joy when they move again, just like when they were kids.
That feeling that movement is as essential as air.
That feeling of being in total control of your body as you move through everyday life.
We've created this education specifically for you.
The other 'professionals' we've all seen on the gym floors that repeat the same workout with every single client, have never done any form of continued education and spend more time paying attention to their phones or to their reflection than to their clients would never find their way here.
This is where you can start to master Brain-Based Training and turbocharge your corrective exercise results.
At the Academy of Applied Movement Neurology, we've created a series of quick and easy-to-implement classes that you can jump in and start using in your own training, as well as coach your clients through with our step-by-step progressions.
This program has been specifically designed to stimulate the brain and nervous system, mobilize fascia and build resilient joins, be psychologically rewarding and fun, all while providing all of the other benefits of regular exercise.
You'll gain a deeper understanding of how certain types of movement can improve brain function, rebalance musculature and eliminate some of the more common dysfunctions.
And you'll master a whole new functional neurological skillset like visor-motor drills, biofeedback markers, and self-assessment techniques all with the outcome of making you the go-to expert in your area.
If you're a Career Fitness Professional, sooner or later you'll realize that when it comes to movement and health, that all roads lead to the brain…
Maybe you already knew that…
Maybe, that's exactly why you're here.
So How Does This Program Work?
We start the program with 7 core modules


Intro To Applied Movement Neurology



Preparing the Brain and Body For Movement



Foundational Strength



Mobility & Flexibility



Strength & Skill Acquisition



Coordination



Muscle Imbalance & Activations
Once you've completed the core modules you'll have a solid understanding of how the brain affects movement, and vice versa. You'll understand why the Cerebellum prefers certain types of movement and why that's important for our brain health and for preventing and correcting movement dysfunction .
You'll also feel confident with how to coach the types of neuro-enriching movements we advocate with our comprehensive library of over 100 different movement progressions, complete with coaching cues and program templates so that you can instantly incorporate them into your own training and that of your clients.
Dozens of Electives and Workshops
Once you've completed the core modules, you will then automatically unlock dozens of elective modules and virtual workshops that you can study in whatever order is of interest to you.
We add to these electives all the time so the list is always growing. We also run live virtual workshops every month that you can either attend live, or catch the replays all included as part of your membership
These Are Just Some Of The Electives You Can Choose From


Neuro-Orthopaedic Exercise Prescription



AMN Ultimate Brain Workout



Movement For The Ageing Population



Brain Training Class



The Balance Series



Advanced Vestibular Training



Neuro-Posture Workshop
This list is being added to every month so it is by no means a comprehensive list of everything you'll find available inside your member's profile.
N

7 Core Modules

N

Dozens Of Electives

N

Monthly Workshops

N

Unique Social Learning Platform

M

Premium Workshops

M

Professional Certification

M

10% Discount On Practitioner Certs
N

7 Core Modules

N

Dozens Of Electives

N

Monthly Workshops

N

Unique Social Learning Platform

N

Premium Workshops

N

Professional Certification

M

10% Discount On Practitioner Certs
N

7 Core Modules

N

Dozens Of Electives

N

Monthly Workshops

N

Unique Social Learning Platform

N

Premium Workshops

N

Professional Certification

N

10% Discount On Practitioner Certs
Annual and Lifetime Members have the option of getting professionally certified as an AMN Holistic Health Coach should they wish to get professional recognition of their studies. Please contact a member of our team for more information regarding professional certification. 
Join over 3,000 of the Industry's best and brightest from over 60 countries. You can access the AMN Certifications from anywhere in the world with our state of the art education portal, eliminating the need for expensive travel and time out of your busy schedule to attend live courses.
The success of the AMN Movement is down to the success of our Practitioners. Unlike most courses we keep an active and thriving online community. You can ask questions, get support and network with thousands of community members and our teaching faculty from all over the world, 24 hours a day, 7 days a week.
We know you're busy helping your client's and patients, so we've designe the member's area to be easily accessed from any device. We've also structured the course so that you can make your way through in just 15min a day. That means you can complete your lessons with your morning coffee and be certified in no time at all. 
Just a Few Of Our Satisfied Students
I am a Doctor of Physical Therapy who was looking for something to make my patients better faster and have it stick! Often people have the same issues over and over again. I was Missing something. I found AMN. It was the best move in my career to study this technique. Now it's no JOKE! It is intense education and a great platform in which it is presented. Having gone through intensive education, I have to say it is equally as educational as my DPT was. At various levels through this education , I have even found it was more intense and educational than learning the basic human neurology that was given in PT school. Being a certified AMN practitioner has lifted my skills to a heightened level that puts me above all other PTs in my area. It has given me a thirst for more, to understand better how we function. I have the knowledge to make patients better faster and they come back to me NOT for the same issues but because I healed them!
I have been working in the fitness industry for 25 years , and have more recently been specialising in back care , I stumbled upon my first amn course by complete accident , as it popped up on my face book page , I took my first workshop in London last year , and was absolutely blown away I went on to study levels 1 , 2, and currently studying level 3 , I am now engaging in the most exciting learning period of my entire life , the ability to be able to clear pain , in individuals where all else may have failed , and to be able really help people on so many levels , from sleep issues to poor gut health is life changing ! Excited is an understatement 🤗
David Fleming, BSc HHP
Director of Education
David started in the Health and Wellness Industry nearly 20 years ago as a Personal Trainer. Over the years he developed a fascination with corrective modalities that led him to study Functional Biomechanics and Functional Neurology and more recently Biophysics. 
David is currently pursuing a PhD in Integrative Medicine as well as certifications in Functional Medicine.
Dillon Walker, PhD
Senior Lecturer
Following completion of his PhD, Dillon began a postdoctoral fellowship in the Animal Science Department at the University of Florida, where his research focus was in skeletal muscle satellite cell biology and their involvement in muscle growth. 
After completing two years at UF, Dillon held a postdoctoral fellow position for three years at the University of Texas Medical Branch in Galveston, researching the impact of nutrition and exercise on human muscle growth. 
From 2012 to 2017, Dillon served as a Research Assistant Professor in the Center for Translational Research in Aging & Longevity at Texas A&M University, where his focus was amino acid metabolism in older adults with chronic disease.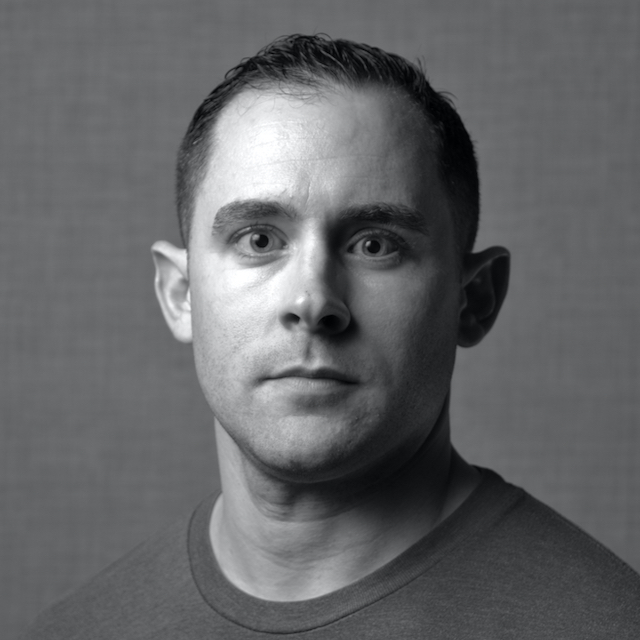 Dr John Campione, DC, CSCS, CFSC, CAFS
AMN Mentor
Dr. John Campione is an instructor in the Clinical Sciences Department, teaching courses in Functional Rehabilitation, Ambulatory Trauma and Palpation Skills at the National University of Health Sciences in Illinois.
He is a Board Certified Chiropractic Physician. He is a graduate of the National University of Health Sciences receiving his Doctor of Chiropractic degree in 2010. John received a Bachelor of Science degree in Exercise Physiology from the West Virginia University School of Medicine.
He is also a Board Certified Physiotherapist in Illinois and has done, and has post graduate certifications in acupuncture, strength and conditioning with the National Strength and Conditioning Association, corrective exercise with the National Academy of Sports Medicine, Functional Movement Systems, Neurokinetic Therapy, Active Release Technique, and kettlebell training with the World Kettlebell Club.