Enrollment Fees Increasing In 2022. Apply today to lock in the lowest rate
Join The Movement That Is Shaping The Future Of The Health & Wellness Industry
Admissions Applications Are Now Open
AMN Practitioners Are Reshaping What It Means To Be A Trainer or Therapist
At AMN Academy, we've been building a movement of Trainers and Therapists all over the world who want to understand the complexities of the Human Organism in a more meaningful way. Practitioners who look at their clients and patients as the sum of their parts, not as a collection of independent systems, to be treated individually
Our Practitioners are changing lives, every day, as STANDARD PRACTICE!
They're helping people who have tried it all, and lost hope. They're helping people who had all but given up after being told there was nothing that could be done for them. They're helping people who have been living with pain and disfunction for years, and in some cases decades.
When you understand the science and art that is Applied Movement Neurology, you gain an understanding of the body from a perspective that allows you to see things in an entirely different light.
It allows you to tap into the most complex and sophisticated structure in the known universe, and find out what's happening in the body, in such detail, you will be amazed, your clients will be astonished and you'll be changing lives as part of your every day routine.
Join over 3,000 of the Industry's best and brightest from over 60 countries. You can access the AMN Certifications from anywhere in the world with our state of the art education portal, eliminating the need for expensive travel and time out of your busy schedule to attend live courses.
The success of the AMN Movement is down to the success of our Practitioners. Unlike most courses we keep an active and thriving online community. You can ask questions, get support and network with thousands of community members and our teaching faculty from all over the world, 24 hours a day, 7 days a week.
We know you're busy helping your client's and patients, so we've designe the member's area to be easily accessed from any device. We've also structured the course so that you can make your way through in just 15min a day. That means you can complete your lessons with your morning coffee and be certified in no time at all. 
The Academy of Applied Movement Neurology (AMN Academy) has been recognised as a Centre of Excellence by The Complementary Medical Association (The CMA). This means that we are proud to say that we hold full Training College Membership of The Complementary Medical Association. This Membership is highly prestigious, and it demonstrates our commitment to the very highest standards of excellence in training courses – and our dedication to supporting you, as our Student.
Start your journey from a familiar reference point and learn exactly how Movement affects the Brain and how the Brain affects Movement.
Gaining an understanding of the Physiology of the Brain and Nervous System will help you see movement, muscle recruitment, muscular imbalances, postural distortions and issues with coordination and flexibility in a way that makes more sense, and will give you the confidence to eliminate these types of issues.
Course Specifics
Time Commitment : 15min per day
Time to Completion : Approx 3-5 months
Format : 110 Video Lessons and 256 page Digital Course Manual
Course Structure
Section 1 – 8 Modules with 70 lessons across the entire section
Section 2 – 1 Module with 13 Lessons
Section 3 – 1 Module with 13 Lessons
Section 4 – 1 Module with 3 Lessons
Section 5 – 1 Module with 8 Lessons
Part 1 – Posture: Vestibular Somatic Integration
This course starts out by giving you a comprehensive understanding of the different cortices of the brain, along with the anatomical knowledge of the nervous system and functional zones of the Cerebellum that you'll need to master the AMN Material. From this basis we look at Posture from the Neurological and Reflexive perspective, providing instantly applicable, practical skills. 
Posture is a dynamic process largely controlled below conscious awareness. Maintaining good posture is easy while we're stationary and thinking about it…But what happens when you start to try and move, or your attention is focused on something else? Improving someone's ability to hold themselves upright needs to be approached by addressing the reflexes that keep our extensors 'switched on'.
We'll teach you how to assess the spine, in a quick and easy way and then how to fire the specific reflexes needed to establish good posture.
In the second section of this course we look at why some people seem to be unable to effectively coordinate themselves during complex movement.
Contrary to popular belief, being uncoordinated isn't a fixed trait. By stimulating certain visual-stream pathways with light stimulus, and then providing a person with movements designed to challenge their coordination, we're able to help people unlock their potential to move in a more coordinated manner.
This has huge implications in reducing the risk of injury and in somebody's enjoyment of the experience of training and movement
Part 3 – Cerebellum: Rate, Rhythm, Force & Accuracy
Having already familiarised yourself with muscle testing, light touch and the use of bioelectricity, we introduce the use of functional neurological stimulation, in the form of movement and specific drills. 
Through precise movement based assessment you'll learn how to determine which areas of the Cerebellum have faulty output and we'll equip you with the tools you need to provide the appropriate input.
Mastery of this section will allow you to improve things like muscle recruitment, muscular imbalance, the accuracy of movement, balance in general and much more.
You'll also learn how to use the eyes, inner ear and integrated reflexes to rapidly influence the motor system.
Admissions Applications Are Now Open
This Level of Certification goes deeper into the inner workings of the body and looks at some of the more complex structures that can cause movement related problems and be involved in chronic pain.
This course is where we really work on mastering the hands-on techniques of the AMN system. We term this process, Calibration.
At this stage we're still looking primarily at the volitional motor system, but we also start to draw in investigation of deeper structures such as the internal organs and hormones. Mastery of this level will allow you to start being incredibly effective at resolving pain in people who have had historical issues for years.
The AMN Level 2 Certification is Open to AMN Level 1 Students & Graduates Only
The Level 3 Certification goes 'deep down the rabbit hole'.
It's in this Level that you will really master the most complex cases that present to you in the clinic. In this Level, we deal with the Sensory Autonomics.
Sensory Autonomics account for 80% of all the information that travels from our nerve endings to our brain, and is dealing with all of the information that is being received from the systems essential to our survival.
We all know that the emotions can affect the way our body feels. Think about the last time you were stressed or anxious. These emotions, and in fact all emotions, have physical projections or representations.
But it's not just the emotions we're experiencing right now that can have an effect on our health. Historical emotional conflicts can have a huge impact on how we move, how we feel, and can, in some cases, be a catalyst for unpleasant chronic conditions and disease states.
Emotional memories can directly influence our health. Assessing from this reference point can allow you to uncover the deepest correlations of your client's problems or dysfunctions.
This screening process allows you to improve reflexive control of respiration from the level of the brainstem making dramatic, and in some cases instantaneous, changes to the way we breathe.
Learn how to assess for current or historic bacterial, fungal, viral and parasitic correlations to the immune system. This assessment process can be the missing link in a lot of people's skill set that will open the door to helping your clients and patients.
Learn how to assess for current or historic bacterial, fungal, viral and parasitic correlations to the immune system. This assessment process can be the missing link in a lot of people's skill set that will open the door to helping your clients and patients.
Learn the importance of the microbiome, the role of the large intestine, small intestine and stomach. Assess the functional balance of gut bacteria, search for gut dysfunction, neurotransmitters and their relation to our health
Circadian Vestibular Screen
All living organisms display innate biological rhythms based on the rhythmic 24hr cycles of the planet and nature. These rhythms regulate behaviour and physiology. Delve into this fascinating aspect of biology and uncover how, the vestibular system correlates balance control, autonomic regulation, body temperature and anxiety under a single integrated control system
The liver regulates carbohydrate, lipid, amino acid and bile acid metabolism, detoxification and plasma protein synthesis pathways. Learn how to identify when dysfunction of the rhythmic action of the liver lies behind movement and health dysfunctions
Fluid homeostasis refers to water balance in the body. We all think we understand the importance of hydration. With the Osmolarity screen we can uncover, specifically, when hydration is required, when it is not, how it relates to blood pressure and the influence of sunlight on the mechanisms involved.
Proper hydration not only impacts the intrinsic neck, low back and pelvic musculature, but effects communication between every cell in the body 
Sometimes a muscle problem, or pain complaint just doesn't seem to resolve with movement or manual therapy. Sometimes we need to look to the connective tissues themselves. The structure screen allows you to identify precisely when a joint, ligament or the fascia (as well as other tissues) is the driver of a problem, and gives you the tools to create a resolution 
The AMN Level 3 Certification is only open to Level 2 students and graduates.
Veronica Sutherland
AMN Level 2 Practitioner
Group Exercise Instructor
Awards: 2018 Top 5 Group x instructor in Australia (Fitness Australia)
International Biomechanics Corrective Exercise Specialist of the year 2017 (Jim Price Award)
Pilates and Movement Therapy Studio
www.pamts.au
Gareth Riddy
AMN Master Practitioner
Movement Therapist
Author : How to undo the sh!t the modern world does to us (available on Amazon)
Hannah Moodie
AMN Master Practitioner
Owner of Health Rewired
Admissions Applications Are Now Open
Just a Few Of Our Satisfied Students
I am a Doctor of Physical Therapy who was looking for something to make my patients better faster and have it stick! Often people have the same issues over and over again. I was Missing something. I found AMN. It was the best move in my career to study this technique. Now it's no JOKE! It is intense education and a great platform in which it is presented. Having gone through intensive education, I have to say it is equally as educational as my DPT was. At various levels through this education , I have even found it was more intense and educational than learning the basic human neurology that was given in PT school. Being a certified AMN practitioner has lifted my skills to a heightened level that puts me above all other PTs in my area. It has given me a thirst for more, to understand better how we function. I have the knowledge to make patients better faster and they come back to me NOT for the same issues but because I healed them!
I have been working in the fitness industry for 25 years , and have more recently been specialising in back care , I stumbled upon my first amn course by complete accident , as it popped up on my face book page , I took my first workshop in London last year , and was absolutely blown away I went on to study levels 1 , 2, and currently studying level 3 , I am now engaging in the most exciting learning period of my entire life , the ability to be able to clear pain , in individuals where all else may have failed , and to be able really help people on so many levels , from sleep issues to poor gut health is life changing ! Excited is an understatement 🤗
David Fleming, BSc HHP
Director of Education
David started in the Health and Wellness Industry nearly 20 years ago as a Personal Trainer. Over the years he developed a fascination with corrective modalities that led him to study Functional Biomechanics and Functional Neurology and more recently Biophysics. 
David is currently pursuing a PhD in Integrative Medicine as well as certifications in Functional Medicine.
Dillon Walker, PhD
Senior Lecturer
Following completion of his PhD, Dillon began a postdoctoral fellowship in the Animal Science Department at the University of Florida, where his research focus was in skeletal muscle satellite cell biology and their involvement in muscle growth. 
After completing two years at UF, Dillon held a postdoctoral fellow position for three years at the University of Texas Medical Branch in Galveston, researching the impact of nutrition and exercise on human muscle growth. 
From 2012 to 2017, Dillon served as a Research Assistant Professor in the Center for Translational Research in Aging & Longevity at Texas A&M University, where his focus was amino acid metabolism in older adults with chronic disease.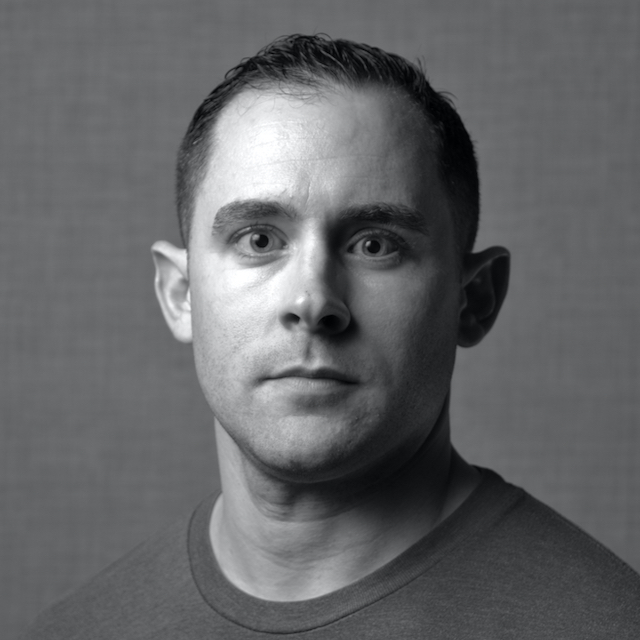 Dr John Campione, DC, CSCS, CFSC, CAFS
AMN Mentor
Dr. John Campione is an instructor in the Clinical Sciences Department, teaching courses in Functional Rehabilitation, Ambulatory Trauma and Palpation Skills at the National University of Health Sciences in Illinois.
He is a Board Certified Chiropractic Physician. He is a graduate of the National University of Health Sciences receiving his Doctor of Chiropractic degree in 2010. John received a Bachelor of Science degree in Exercise Physiology from the West Virginia University School of Medicine.
He is also a Board Certified Physiotherapist in Illinois and has done, and has post graduate certifications in acupuncture, strength and conditioning with the National Strength and Conditioning Association, corrective exercise with the National Academy of Sports Medicine, Functional Movement Systems, Neurokinetic Therapy, Active Release Technique, and kettlebell training with the World Kettlebell Club.
Nick Moss
AMN Mentor
Nick is an accomplished heath practitioner and educator with over 12 years of experience in health and fitness. He has developed courses in subjects such as Sports Kinesiology, Corrective Exercise, Neuromuscular Therapy and has lectured on Mind Body Medicine.
Nick has since gained Mastery of the AMN system by applying and integrating the AMN concepts into his busy clinical practice with fantastic results. Nick is both a Master Practitioner and Mentor within the AMN paradigm.
Scott Robinson
Senior Lecturer
Scott is a former elite athlete in Taekwondo & athletics, and has been a personal trainer for more than 20 years. Scott is one of only 3 Practitioner in the world to have been awarded Master Practitioner status with knowledge of the entirety of the AMN system.
Scott is both a teacher and a mentor within the AMN education and is the creator of the AMN Neuro-flexibility Workshop. 
Hannah Moodie
AMN Mentor
Hannah is a London-based AMN Practitioner and Personal Trainer. She joined the industry after frustrations with her own health and pain complaints, studying biomechanics and corrective exercise before discovering functional neurology.
Despite being fairly new to the industry she has excelled in this field, becoming an exam writer for PTA Global's Personal Training qualification as well as a high level AMN Practitioner. She has a passion for helping people to regain optimal health and pain-free movement, particularly on the back of her own successes in these areas.
Hannah now regularly works with clients with chronic pain, inflammation and disease, as well as treating and mentoring fellow students. She is also a professional singer who performs regularly in and around London.
Frequently Asked Questions
How long does it take to complete and are there any time limits?
That really is up to you. You can take the courses at your own pace, there are no time limits on any of the courses. 
How many people do you take each enrollment intake?
Because we pair each student with a mentor in their first month for one-to-one mentoring we are limited to 85 students per intake.
Can I get CPD, CEE or Continued Education Credits for doing this course?
It depends on your governing body. As AMN Academy has students in over 60 countries it's not possible for us to know the requirements of all the different organisations out there. Most of the more reputable CPD bodies will award you points if you petition them and provide them with the information about the course which we can provide you with once you have completed the exam. If you're unsure it's best to check with your specific governing body directly. 
Who are these Certifications for?
Any professional working 1:1 with clients or patients in a corrective capacity. We have students ranging from Personal Trainers to Chiropractors, Osteopaths, Physical Therapists, Massage Therapists, Functional Neurologists and more. If you're unsure whether you'd be suitable please get in touch with a member of our team at info@amnacademy.com
Are the Certifications Recognised By Any Governing Bodies?
Absolutely. The Academy Of Applied Movement Neurology is a Registered College with the Complementary Medical Association, and all of our Certifications are recognised and endorsed by them as well. 
Once you have completed one of the Certifications you are elligible to become a Registered Member of the Complementary Medical Association. 
Admissions Applications Are Now Open